Realizations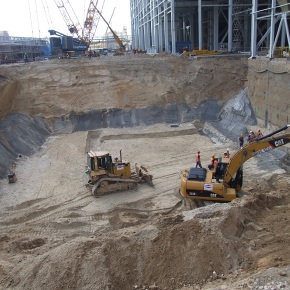 Construction of the Power Unit of 833 MW for the Bełchatów Power Plant
Centrum Nowoczesnych Technologii Spółka Akcyjna carried out construction works including demolition works, earthworks, underground networks, roads and squares, cable ducts, landscape architecture, etc. under the Order Package NO.1 for the Power Unit 833 MW for the Bełchatów Power Plant.
Value of
Investment :
100 000 000 PLN
See a realisation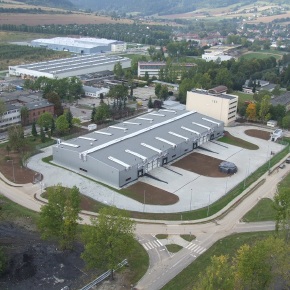 Construction of a sectional building of the hall with a steel frame structure in the subzone of Noworudzki Industrial Park
The Company realised an investment within the rea of the Noworudzki Industrial Park in NOwa Ruda in Kłodzko Poviat . the investment was run in post-industrial area after a Coal Mine "Nowa Ruda" was closed down. The area taken over by the Company from the Ordering Party was an element of the infrastructure of the coal mine.
See a realisation